Select content that is important to you from the menu below.
Click on a category, then drag and drop the daily article news feed that interests you into the area below.
Content Archive
View previously published articles with the most recent shown first. Filter the articles by clicking on the category title, Health, Family, Lifestyle, or Nutrition.
Your Body:
Skin Allergies Plague Many Users of Pre-Moistened Wipes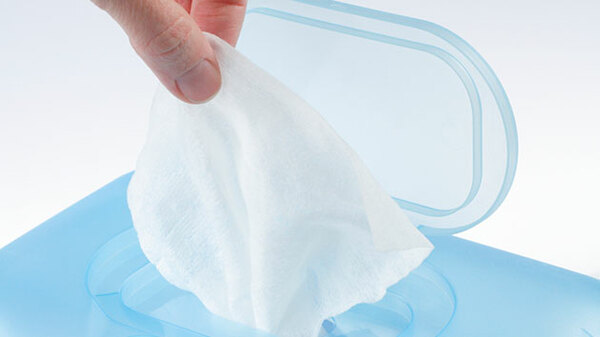 Malgorzata Biernikiewicz/Thinkstock
(NEW YORK) -- Taking care of yourself doesn't pay sometimes.
An Ohio dermatologist says that he's seeing more people with itchy rashes that come from using pre-moistened wipes and other products in their attempt to kill bacteria.
While Dr. Matthew Zirwas' patients might being avoid colds, they're also getting exposed to high concentrations of the chemical preservative MI (methylisothiazolinone). In some cases, people are having allergic reactions, accounting for red, raised, itchy and even blistery irritations on the skin.
What looks like poison ivy, says Zirwas, director of the contact dermatitis center at Ohio State's Wexner Medical Center, is actually an irritation from MI that often shows up on the face, fingers, hands, buttocks and genitals.
Zirwas says people who develop these sometimes painful rashes, need to stop using wipes or liquid soaps immediately and stay away from them for at least one month or more to prevent a re-occurrence of the rash.
He adds that makers of products with MI have become increasingly aware of the allergies and are looking into finding different cleansing agents.
Copyright 2014 ABC News Radio
---
Click here to view archives.
Customers should always refer to their benefit booklet or call the customer service number on the back of their identification card for detailed coverage information and limitations. See our legal disclaimer for more details.
@BCBSofAlabama