Select content that is important to you from the menu below.
Click on a category, then drag and drop the daily article news feed that interests you into the area below.
Content Archive
View previously published articles with the most recent shown first. Filter the articles by clicking on the category title, Health, Family, Lifestyle, or Nutrition.
Activities:
What Western and Asian travelers can't leave home without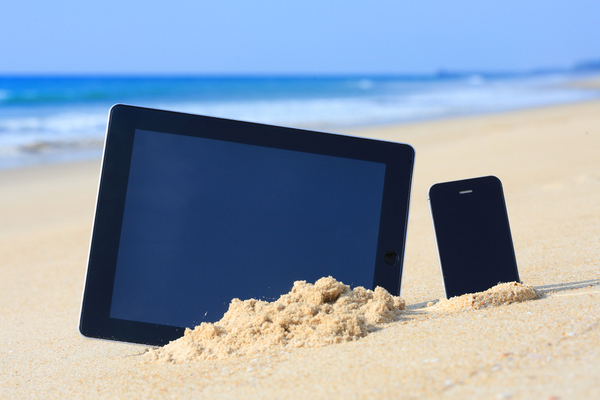 A new survey that looks at the travel habits of 50,000 people around the world has revealed that Western and Asian globetrotters have different priorities when it comes to travel necessities.
When asked to identify the one item they couldn't travel without in an Agoda.com survey, 45 percent of Asian respondents said their cellphone was their top priority.
Japanese travelers were the exception to the general rule and were the only group in Asia to choose credit cards (38 percent) over their phones (28 percent).
Western respondents in the Americas and Europe, however, agreed that when it comes to travel necessities, the credit card was the one item they couldn't leave behind.
While overall, nearly half (47 percent) of respondents in Europe cited their credit card as their single travel necessity versus 19 percent for their mobile phones, a notable disparity is observed in France: 58 percent picked their credit card, versus just nine percent who picked their phone.
Where travelers around the world are agreed is on the least important travel necessity: toiletries.
Agoda is a Malaysian online hotel booking site with a network of 360,000 hotels worldwide.
Here are the survey results:
Asia
Mobile phone 45%
Credit card 29%
Laptop or tablet 11%
Good book 5%
Toiletries 5%
Americas
Mobile phone 19%
Credit card 44%
Laptop or tablet 18%
Good book 9%
Toiletries 5%
Europe
Mobile phone 19%
Credit card 47%
Laptop or tablet 13%
Good book 9%
Toiletries 6%
---
Click here to view archives.
Customers should always refer to their benefit booklet or call the customer service number on the back of their identification card for detailed coverage information and limitations. See our legal disclaimer for more details.
@BCBSofAlabama