Mobile landing page content (as of 7/7/15)
Mobile Apps
Get on-the-go access to health information and tools available on your smartphone or mobile device. Members and non-members can download for free to access must-have tools and features. They'll help you be prepared for almost anything!
Alabama Blue
Save time. The Alabama Blue app helps you manage health information and your coverage—anywhere, anytime.
Easy login with Touch/ Face ID options
Check your claims and benefits
View or email your ID card
Track your deductible and out of pocket spend
Find a doctor in your network
Communicate securely with Customer Service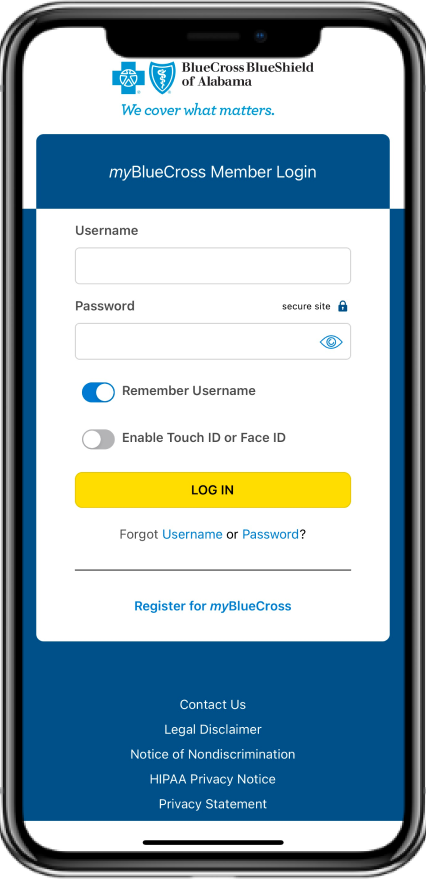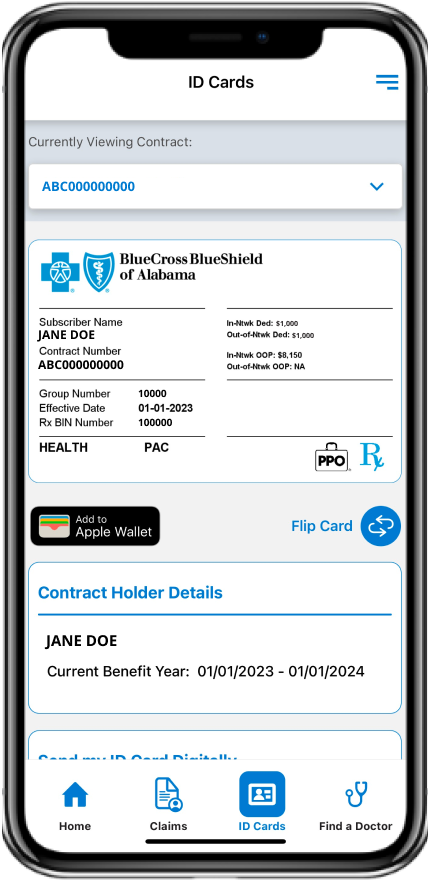 Baby Yourself
Track your pregnancy and baby's development to ensure the best possible health during pregnancy. This app is available to all expectant mothers—members and non-members.
Enroll in the Baby Yourself Program right from the app
One-button dialing to access your physician and/or Baby Yourself Nurse
Photo gallery
Use our trackers to track kicks, contractions, symptoms, etc.
Daily pregnancy and parenting tips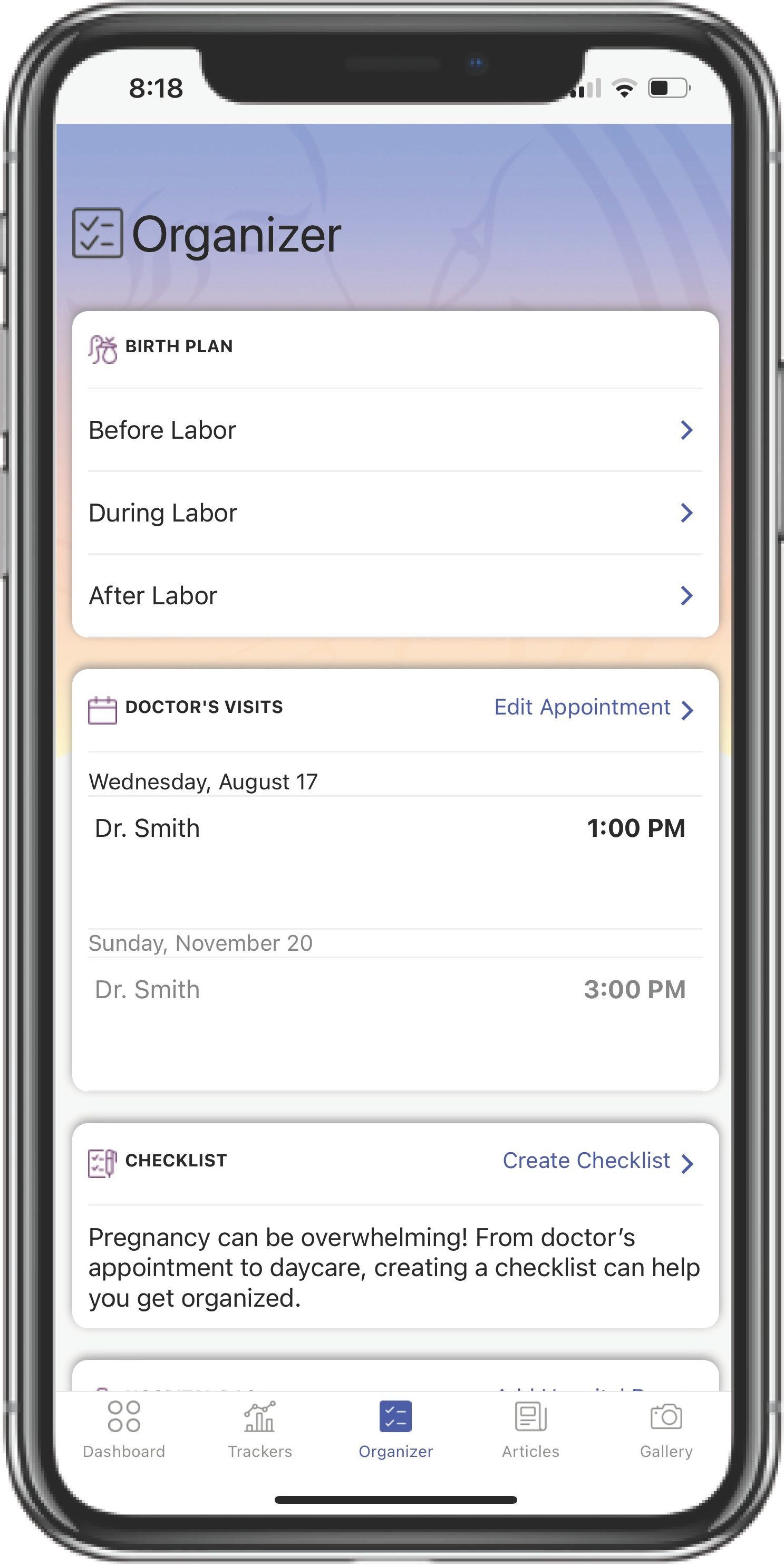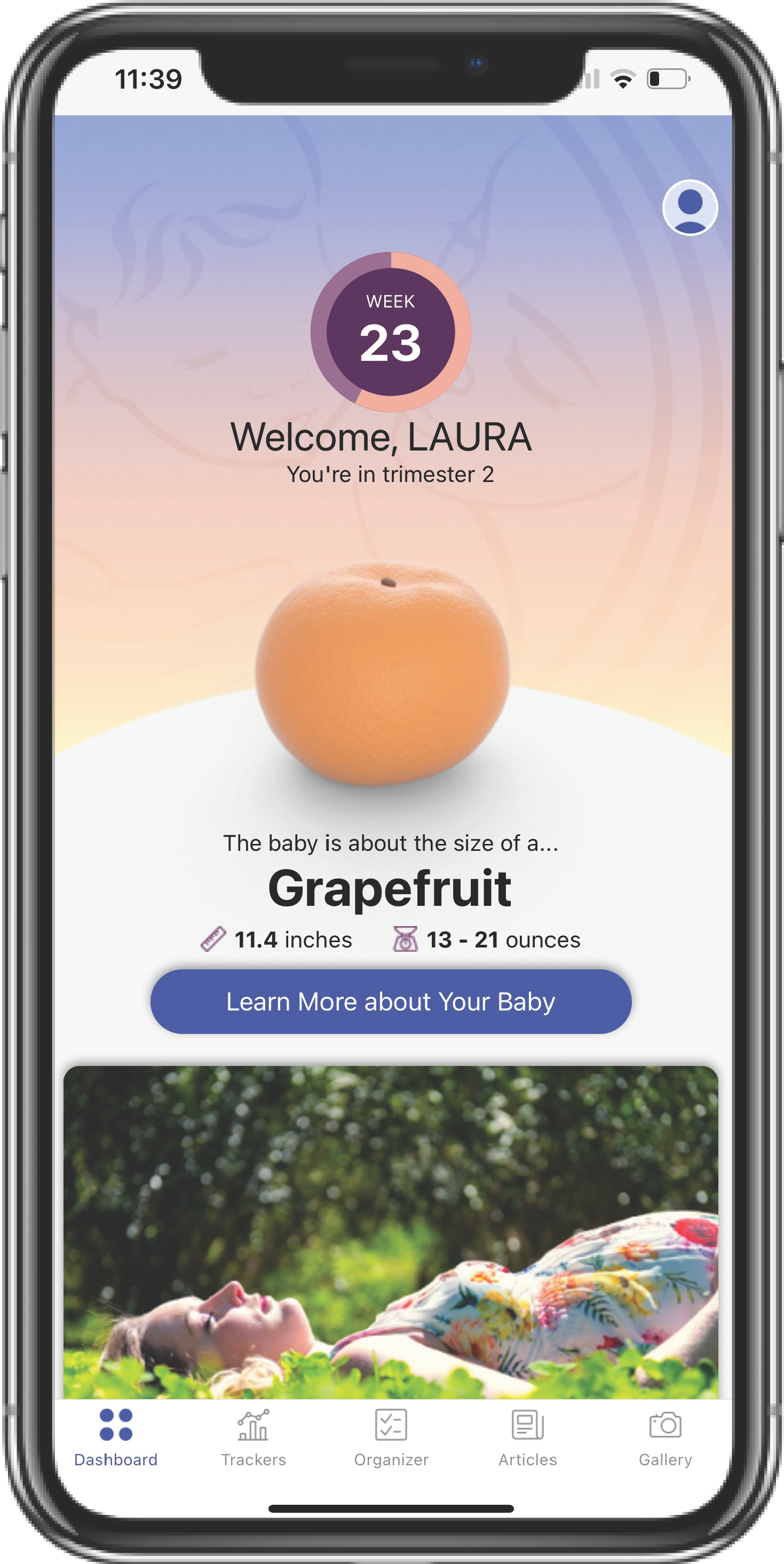 The Blue Cross and Blue Shield of Alabama apps are free to members and non-members to download, but rates from your wireless provider may apply. Information on the Baby Yourself app is for educational purposes only and are not a substitute for personal care from a licensed physician. Please consult your physician for diagnosis and treatment options.