HCR General Information Header NEW
General Information about Healthcare Reform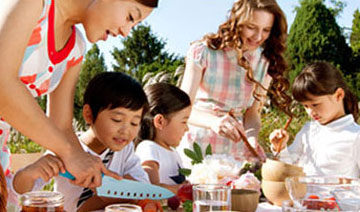 What is healthcare reform?
The Patient Protection and Affordable Care Act was signed on March 23, 2010. The Health Care and Education Reconciliation Act was signed on March 30, 2010. These two laws are more commonly known as "healthcare reform." Healthcare reform changes how the private insurance market provides healthcare coverage for individuals, families and businesses. While some changes required by the law have already been made, many others will be phased in over time.
How is Blue Cross and Blue Shield of Alabama communicating healthcare reform changes?
Pieces of the new law are still being interpreted by the Department of Health and Human Services. It's important to stay informed. So as we learn of new changes, we'll share the information with you through our website, newsletters or email.
What is a grandfathered health plan?
Grandfathered plans do not have to comply with some of the healthcare reform requirements. Plans not provided through an employer (individual plans) may be considered grandfathered if the member was enrolled in the plan on or before March 23, 2010. Employer-provided (group) plans may be considered grandfathered if they were in effect on or before March 23, 2010. However, there is other criteria that may affect an individual or group plans' grandfathered status. For example, minor changes in benefits may cause a loss of grandfathered status.