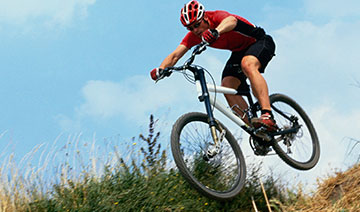 We Give Back
Give Back to the Community - that's one of the Corporate Values that guide our Company. We utilize our corporate strengths and resources to positively impact the communities we serve. As a good corporate citizen, we strive to improve the health and well-being of Alabamians by investing in charitable organizations across the state. This caring attitude also follows our employees when they walk out the door each day. Each one is a tremendous supporter of the United Way and goes above and beyond to help others in their communities throughout the state.
The Caring Foundation and Corporate Giving
Blue Cross and Blue Shield of Alabama accepts and reviews charitable grant and sponsorship requests throughout the year. Program-focused initiatives or general operating support requests primarily in health, wellness or education are welcome.
Be Healthy School Grant Program
In our commitment to help prevent childhood obesity, Blue Cross and Blue Shield of Alabama is continuing its Be Healthy School Grant Program. For the 2014 – 2015 school year, Blue Cross will make available $250,000 and award grants up to $10,000 to 25 schools across the state that enroll students in grades K through six.
The grants are for the implementation of school-based health and wellness programs that emphasize increased exercise, nutrition education and parental involvement during the school year. The application process for 2014-2015 is currently closed.
Community Annual Reports
@BCBSofAlabama